Quake 3 for OS X Intel
ID Software's popular FPS game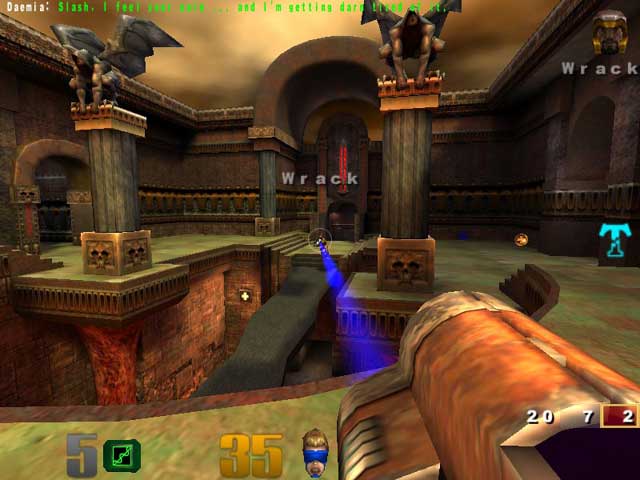 ID Software have opened up the source for Quake 3 to the public, so what better way to celebrate than to port it to run on the OS X-Intel architecture! So if you are lucky enough to have a brand new Apple Intel computer, fire it up and enjoy.
NOTE: It requires that you have a full version of Quake 3. While the source code is derived from the ID Software 1.3.2 release, we are in no way affiliated with ID Software or any kind of official release, contrary to what may appear on some software update sites.
There is also a universal binary of the dedicated server available for download. A dedicated server differs from the standard game in that its only function is to host network games. It provides a number of performance advantages over hosting a game with the standard application if you are playing with many people.
We have not made any changes to the PowerPC side of the program so it should perform similarly to ID's official source release. PunkBuster is not supported. As the source code to Punk Buster is not freely available this situation is out of our control.

---
Download
Version: 1.3.2
Last Updated: 16 September 2006
File Size: 1.14MB
Requires:
MacOS X 10.4 or later
Either Intel and PPC Mac (universal)
A full installation of Quake 3 and supporting files
Download Dedicated Server
- Last updated 14 April 2006